If you're asking yourself, "Should I paint my house before selling?" the answer is a resounding yes! When it comes to selling your house, making the right decisions can significantly impact your sale price and the time it takes to sell. In this comprehensive guide, we'll explore the benefits of painting before selling and address the common question of whether you should invest in a fresh coat of paint. Let's dive in and discover how painting your house can make a remarkable difference in the selling process.
Impact of Painting on Sale Price and Sale Time
The impact of painting your house before selling can't be overstated. A new coat of paint encourages potential buyers and ultimately influences the sale price. Studies have shown that a fresh paint job can increase the sale price by up to 10% and make it spend less time on the real estate market. By transforming your house from tired to inviting, painting enhances its curb appeal and sets it apart in the competitive real estate market.
Factors Affecting Return on Investment
When you're thinking about whether or not to paint your home, if it's a few of the walls or the entire house, it's always a good idea to take a few things into consideration.
Current Condition

: Evaluate the overall condition of your house, including the state of the paint on both your interior and exterior walls. If they're dull, chipped, or painted in an outdated palette, it might be time for a new coat.

Cost

: View painting as a strategic investment to maximise returns. Compare the cost of painting to the potential increase in sale price. The return on investment often outweighs the initial expense.

Local Real Estate Market: Consult a knowledgeable real estate agent to understand the local market dynamics. Gain insights into current conditions and whether painting your home is recommended for maximising appeal and sale potential.
Benefits of Painting Before Selling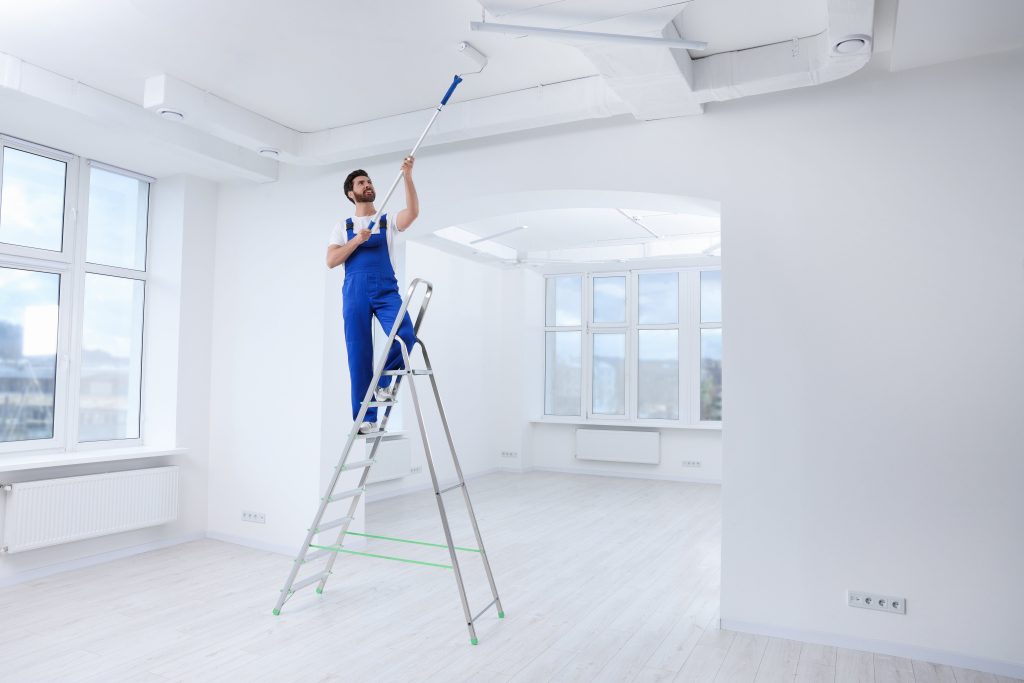 However, there can be a few benefits to painting your house before you sell it, and why it can be a good idea.
Attracting Prospective Buyers:

A freshly painted house is visually appealing and creates a positive first impression on buyers. It showcases maintenance and instils confidence. A fresh, neutral colour palette helps buyers envision themselves living there, fostering an emotional connection to the property.

Enhancing Your Sale Price

: A professional paint job enhances your property's value. Refreshing walls with a few neutral tones make your house more desirable to buyers, potentially leading to higher offers.

Creating a Welcoming Atmosphere: Painting your house before selling breathes new life into the space, creating a welcoming atmosphere. Choosing a neutral paint colour appeals to a broad range of buyers, allowing them to envision their own style in the house.
Faster Sale Time

: Painting before selling reduces the time to sell your house. A well-presented property with fresh paint attracts more buyer attention and stands out in online listings and inspections. Increased interest leads to faster offers and a sense of urgency among prospective buyers.
Professional Painters for Quality Results
For a professional and high-quality finish, it is recommended to hire a skilled painter for your pre-sale painting project. They have the expertise, tools, and knowledge to deliver outstanding results that will impress potential buyers.
Professional painters understand the significance of proper surface preparation, selecting the right paint products, and executing flawless paint application. Entrusting the job to professionals saves you time and ensures a superior finish that adds value to your property and leaves your house in good condition when it comes to value the property.
Finding a Reliable Professional Painter
When searching for a reliable professional painter, consider the following tips:
Ask for Recommendations: Seek recommendations from friends, family, or your real estate agent. They may have worked with reputable painters in the past and can provide insights based on their experiences.
Check Online Reviews: Check online reviews and ratings of local painters on platforms like Google, Houzz, and social media. They offer valuable feedback from previous clients, helping you choose a reputable and reliable painter.
Request Quotes and Interviews: Contact multiple painters to request quotes and arrange interviews. This allows you to compare prices, discuss your project requirements, and gauge their professionalism and expertise.
Check Licensing and Insurance: Ensure that the painter you choose holds the necessary licenses and insurance coverage. This protects you from liability and guarantees that the work is conducted by qualified professionals.
Call In Elite Painting
To answer the question 'Should I paint my house before selling it?', yes, you should. Painting your house before you sell is a good idea that can improve your sale price and speed up the selling time. By investing in a professional paint job, you'll attract a larger pool of potential buyers, increase the value of your property, and establish a fresh, new environment. Take into account the current condition of your house, the cost of painting, and the dynamics of the local real estate market. It's always difficult to get your feet under you when it comes to painting, so why not look to Elite Painting, the Perth painters? We're Dulux accredited and no job, whether it's the entirety of your home's exterior or a few interior walls, we'll have it looking sharp in no time. Contact us today for a quote and experience the difference with skilled professionals.
GET A QUOTE