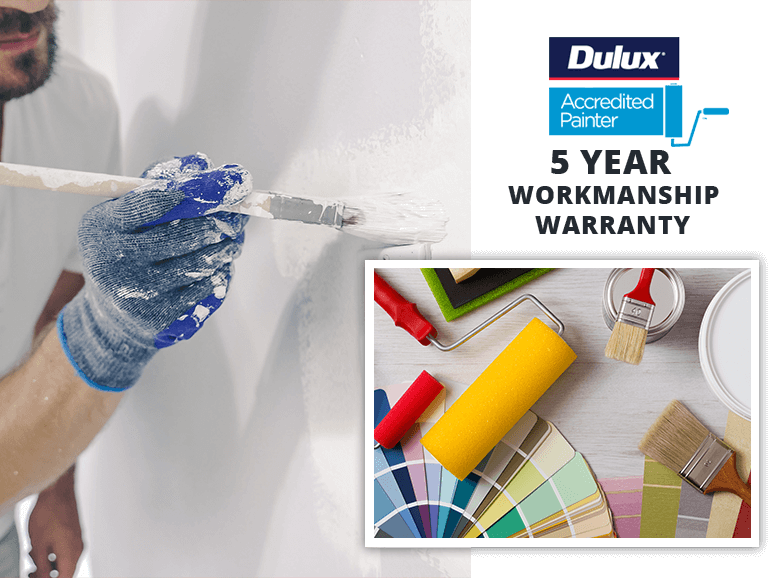 ABOUT ELITE PAINTING

We Are The Best Painters In Perth

Professionals Painters Perth offering first-rate service. Does the thought of your next painting project seem like an uphill struggle? You have no clue where to even start? Do you keep delaying the project start date? Whether you need a painter in Rockingham, Fremantle or Mandurah, Baldivis, Secret Harbour or any of the surrounding areas, we have you covered. Owned and operated in Western Australia, Elite Painting is a dedicated team of painters in Perth. Contact us today to find out more about our painting service and get a free quote.

No job is too big or small for us to handle. We are a full service painting company with a comprehensive range of services to fit all of your painting needs. Regardless of the project, our team can provide you with an excellent paint job and exceed your expectations. It is this drive to offer superior services that makes us the leading provider of interior and exterior painting, catering to both residential and commercial properties. As professional painters perth, we make it our priority to deliver exceptional painting services at competitive prices. For more details about what our painting services can do for you, get in touch with our friendly team today.
Quality

Superior experience
Affordability
OUR DIFFERENCE

Why Choose Elite Painting
WA owned and operated
Specialising in residential and commercial painting
Service Perth, Mandurah and the South West region
Fully trained and highly skilled painters with many years of experience
Dulux Accredited Painters
Registered with the building commission and the proper first aid personnel
Fully insured
All employees are police cleared
No job too big or too small
Exceptional services at great prices
OUR PAINTING SERVICES

What You Will Get From Us

Elite Painting is fully insured and police cleared. Our company is also registered with the building commission and with the proper first aid personnel. We have taken these necessary precautions to ensure that everything will go smoothly with your project regardless of what happens. Whether you want a different colour for your new home or your office building is in serious need of a paint overhaul, we provide exceptional services at great prices.
Residential Painting
Are you looking for house painters in Perth? We offer a wide range of indoor and outdoor residential painting services. Whether you need the exterior of your newly constructed home painted from start to finish, or need a new coat for your guest room, we will deliver beautiful looking results.
More Details
Commercial Painting
Commercial painting projects can seem like quite a daunting task. We understand these concerns and deliver high-quality results with minimal impact to your business and your customers. We conduct projects in the least intrusive manner possible, so you can continue to focus on successfully running your business.
More Details
Anti Graffiti Coatings
Graffiti does not belong everywhere and can really devalue a property. Elite Painting offers high grade anti-graffiti coating services for both residential and commercial properties. Applying an anti graffiti coating will protect your property from graffiti and similar acts of vandalism.
More Details
Wallpaper Vs Paint: Which one is the Better Option?
The time has finally come and you need to re-do your walls with the existing wallpaper started to peel and has ghastly stains all over. Before you run off and…
Read More
TESTIMONIALS

What Our Clients Say About Us
Top quality job from a top quality team. Fast and efficient with great communication from Jason and Michael.
David Phillips
Thank you for making my house look amazing in such a short time. Highly recommend!
Jenny Schofield
On time, on budget and great workmanship. Have recommended to friends and family.
Lauren Birney
Hands down the best painters in Perth. Great work guys!
Tyrone Went
Great pricing for excellent quality work. Very clean when working. Our house feels like a show home now! Thank you Elite Painting.
Gary Collins
We have hired these guys a few times for our various properties and would never get anyone else. Elite Painting always deliver when it comes to timeframe, quality and general communication. Thanks guys.
Peter Lewis
DON'T KNOW WHERE TO START?

Get A Solutions For All Painting Needs
FREE CONSULTATION

Get a Free Quote Now
Homepage - GET A FREE QUOTE