The average cost of interior house painting in Australia is roughly $500 to $10,000. For information about exterior house painting, refer to our other blog posts. On the topic of interior house painting, you might find a range of pricing guides online. However, these are very general numbers as each home and the requirements of every painting job will be different. The exact price for how much to paint a house interior in Australia will depend on a number of factors, ranging from whether you hire professional residential painters, to the amount of quality paint needed for the job. Keep reading for guidelines on how to estimate the overall cost of your interior house painting project.
When is the best time for interior house painting?
Many first-time renovators or builders thinking of interior house painting often do not know the exact overall cost of how much to paint a house interior in Australia. One variable that can have a big impact on the finished product and time spent on the job is the time of year that you paint. Ideally, you would want to stay within your budget and complete your project on time, so as not to incur extra costs.
Did you know that the interior temperature of your home affects the performance of your paint? Extremely hot or cold weather can make your paint have trouble adhering to the walls, crack, streak, dry unevenly, or form bubbles. An unsightly end result may mean that you have to buy a paint stripper and restart your project, essentially spending more time fixing an issue that could have easily been prevented. So, it's a good idea to wait for a day when it's not too hot, cold, humid, or rainy. Temperatures over 10°C and below 35°C are ideal for your paint to perform at its best.
How often should I paint my house interior?
The time you can go between re-painting the interior of your house is different for each room. Knowing how often to paint can help you cut back on renovation and maintenance costs. We have listed some general suggestions for when to repaint most rooms in a house, but you will have to decide when you actually repaint by considering how often you use each room and how much wear and tear your walls have. Finding out the cost of how much to paint a house interior in Australia will also depend on how often you repaint and how many rooms you have to cover.
Dining and living rooms

: These are often the most used spaces in a home. Use durable, high-performing paint and you can go 5 to 7 years between giving the walls a fresh coat.

Hallways

: Everyone walks through the hallway when entering or exiting their home or a room. The constant brushing up against the walls or bumps and knocks can easily cause paint damage. Try to maintain your hallway walls with a new coat of paint every 2 to 3 years.

Bathrooms, laundry, garage, and kitchens

: These are high-moisture, high-traffic areas of the home that can cause significant damage to your walls in the long term. Humidity, steam, cleaning agents, grease, and cooking oil can leave stains and discolour your existing paint, so 3 to 4 years should be the most time you go between a repaint.

Bedrooms

: Changing up the paint or colour of your bedroom walls is more of a cosmetic decision. But if you notice that the existing paint is peeling or fading, it might be time for a repaint.
How much does it cost to paint a house Interior professionally?
Asking how much does an Interior painter cost is a common question for anyone looking to do interior house painting. Registered and qualified painters, like our team at Elite Painting, often only take on projects over a certain price. This shows confidence in the team of experienced painters' handiwork. Here are some average costs of how much to paint a house interior in Australia.
2 bedroom house walls and ceiling – from $3,000

2 bedroom unit repaint (complete all surfaces) – from $5,000

3 bedroom house, all surfaces – $7,000 (e.g. door frames, windows, trims, skirting)

5 bedroom house – $9,000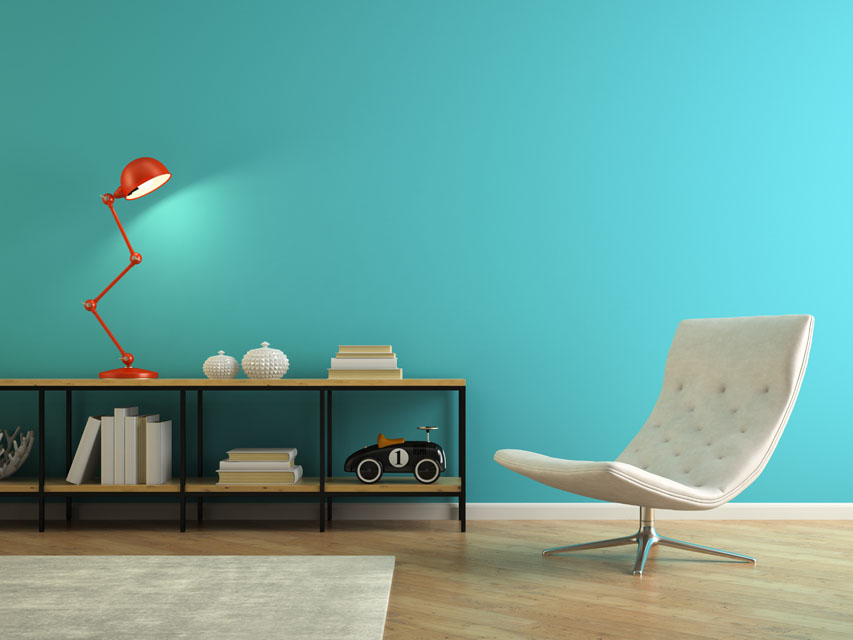 How much to paint a room in Australia
The average cost of how much to paint each room will depend on a number of factors. To get the most accurate estimate of the overall cost, you should make note of these factors before contacting a professional painter. They include:
The amount of paint needed per square metre

The type of paint (e.g. humidity-resistant paint for bathrooms)

How much each tub of paint costs some surfaces will require more coats of paint or special treatments to be properly protected)

Cost of labour (complex jobs will require more manpower)

How many surfaces will be difficult to reach and require more equipment and time

The number of surfaces needing a paint job
Hire professional interior painters WA
Renovating and thinking of giving your home a fresh lick of paint? Or maybe you are trying to protect your walls before you rent or sell it. And if you are building a new property, you have the chance to really nail that perfect look. You want to get things right the first time and avoid extra costs like buying more paint than you need or ruining the surface you are painting. No matter the project, before you purchase paint or hire a team of professional painters, it's important to budget for the interior painting job. If you require more specific information about the cost of how much to paint a house interior in Australia, contact us today so we can provide you will a detailed, free quote.
GET A QUOTE