Starting a Commercial Painting Project
We understand that a commercial painting project can seem like a huge task to take on. Our highly experienced team of commercial and residential painters in Perth and Mandurah can help make this a worthwhile investment. Before looking into the right questions to ask painters, let's first examine what makes a good commercial painter. Below, we answer some frequently asked questions about finding a commercial painting service that you can count on. 
What makes a good commercial painter?
In short, a good commercial painter is one that has the necessary skills to get the job done well within a set time frame. Here are a few things to check for when you are hiring one:
Registration:

In Western Australia, only a registered painting contractor can undertake work costing $1,000 and above. Their registered status shows that they have undergone specific training and are able to provide a painting service that meets industry standards. (Please note that our experienced team at Elite Painting only takes on jobs costing $5,000 and over).
Experience:

Call up the company to discuss how long it might take to complete your painting project. Your painters should aim to minimise disruption while providing a quality paint service. Experienced and registered painters will complete the project within an agreed time frame so you can stay focused on your business. 
Familiarity and Professionalism:

A painter's familiarity with the local area and knowledge of environmental factors that impact paint performance can be a huge benefit. For instance, they might be able to identify an issue with a wall such as mold, while also being able to provide advice on which specialist paints you can use to treat it and prevent regrowth. Their ability to detect and prevent problems can save you a lot of time and money. 
Customer Satisfaction:

A quick Google search of their company will bring up one or more sources that offer service reviews from their previous clients. You can also look on their website for any testimonials. This should provide you with a good idea of what level of service to expect, but it is best to contact the commercial painting company directly if you have any further questions to ask painters.
Below, we answer some frequently asked questions when trying to find a commercial painting service that you can count on.
1. How much will my commercial painting project cost? Do they offer free quotes?
If you want to know how much your commercial painting project will cost, the best way to find out is to get a quote directly from the commercial painting company for an estimate. Each painting project varies in terms of its building structure, which directly influences the amount of paint and types of coatings used.
The size of the room or building influences the amount of time it would take to be painted. Having more area to paint might mean that more than one painter will be assigned to the project, thereby increasing the hourly fee.
2. How much do commercial painters charge per square foot?
Generally, painters will use an equation to calculate how much paint per square foot is required for a specific project. The equation takes into account the type of paint and materials used, how much paint is needed, the labour required, how much time will be spent, the difficulty level of the task, and possible overheads. 
There may be additional preparation work required such as removing old paint or graffiti and cleaning walls that can add to the overall cost. This equation also helps determine the cost to paint a single room.
3. Are they registered and licensed?
As mentioned above, only a registered painting contractor can undertake work costing $1,000. You can ask the painting company directly to show you their licence, or simply look them up on the Register of Painters. Here at Elite Painting, all of our experienced painters are registered with the WA Building Commission Painters Registration Board.
4. Are they experienced commercial painter?
With all the advertising that appears when you search online for a painting service, the best way to find a reliable and experienced commercial painter might be to ask around. Your friends, family, or even the owner of a local cafe (whose walls you like the look of) might know someone reputable or have recommendations. 
Another way to do this is to do some research and get a few quotes from different commercial painting businesses then weigh your options. Our team at Elite Painting have a 5 year workmanship warranty for your peace of mind, so why not ask for a quote today? 
5. Do they provide a list of references
If they have a website, take a look at their previous paintwork. This should give you an idea of the quality of painting to expect. You can request to speak with previous clients about their experience with the company or you can call them directly for information with a list of questions to ask painters to help you facilitate your choice.
6. Do they use quality materials?
Good painters use good paint (and related products and tools). Elite Painting uses only the highest quality of paint, that being Dulux. We also have Dulux Accreditation, which is awarded to professional painters who fulfil strict criteria in the industry and demonstrate high levels of workmanship as well as display professionalism, provide great customer service, and are reliable.
7. Do they do plastering?
You may find that some commercial painting companies also provide plastering services, but might count it as an additional cost on top of the painting service. When you request a quote from a contractor, ask if they also do plastering. A good painting company will work with you when planning a painting project to determine what additional work needs to be done to the walls or surfaces before dipping a brush in.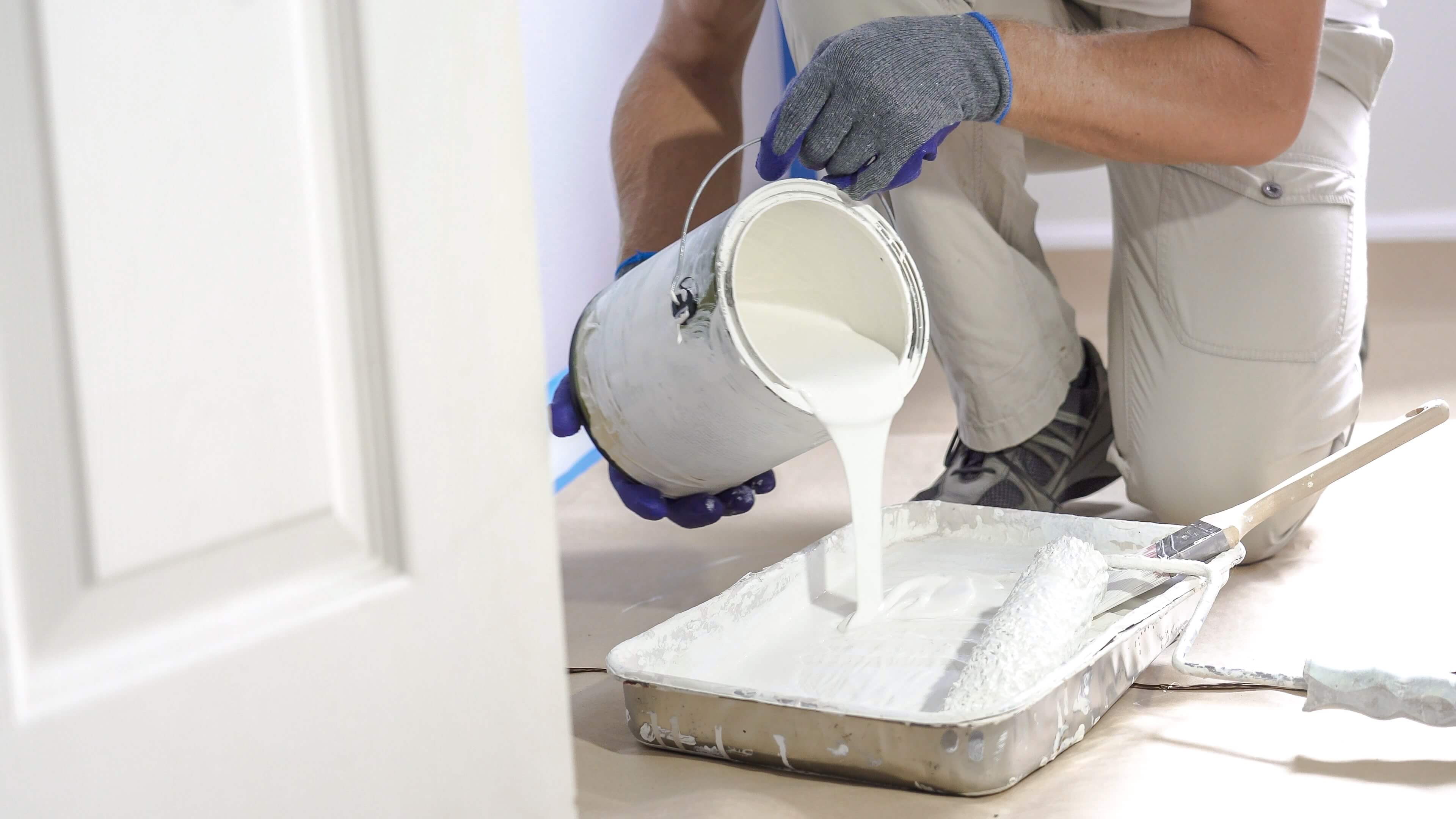 We are here to help
Our experienced team of painters in Perth and Mandurah are committed to providing you with exceptional commercial painting services at competitive prices each and every time. We can provide a custom quote without obligations, giving you a clear idea of the costs before you commit to working with us. If you need further information including more questions to ask painters, get in touch and speak to a professional today.
GET A QUOTE