Do you need permission from strata to paint your building? Is painting strata much different from residential and commercial painting? Who pays for it all? 
These are probably some questions you've been pondering if you've been considering hiring a professional strata painting service. Strata painting projects are a lengthy process, with some stresses involved, but we're here to help. 
So, don't worry. Take a breather, and pour yourself a beverage. We'll take you through everything you need to know for all your strata painting needs. 
What is a strata scheme? 
To begin, let's talk about what "strata" means. Within Australia, a Strata Scheme is a building divided into individual shared residential lots. This includes townhouses and apartments. The owners of the lots within the building all share equal rights over decisions when it comes to maintenance, painting and rules. For example, when it comes to painting strata complexes all the owners would need to come to a mutual agreement together and approach the owning strata corporation to get approval. Getting approval can take some time due to several things, including the needs and wants of lot owners, and what the strata corporation agrees to.
If you live in an apartment you may be wondering if strata will repaint your house. Well, they won't be getting out the brushes and putting on the smocks, but the good news is that the strata capital works fund will cover the cost.
What's involved in a strata painting project?
Now you know you do need permission from strata to paint your building, and that they will cover the cost. But what is the process and what's involved?
A strata paint job is understandably a big job. It requires a lot of manpower and hard work from the painters, but not just any painters. Professional strata painters require special training working from heights and in scaffolding. Strata painting requires coordination, complex planning and schedules to get everything done professionally and safely by the whole team.
To begin with, it's all about prepping the building for a new paint job. This involves cleaning it from top to bottom with a pressure washer, removing graffiti and stains, stripping paint, and minor repairs to the exterior walls. Think of it as a deep clean for the entire exterior of the building, covering every nook and cranny.
Next, once all the preparation is done it's on to the paintwork. The team will be required to go over every section of the building, including the balconies of each apartment. This is typically where the most inconveniences for the tenants and owners are but the painters shouldn't be too much of a bother. 
Finally, it's onto the post-painting stage. This involves applying a waterproof anti-graffiti coating, and any final touch-up work. 
Benefits of strata painting

After all that hard work and time, what are the benefits of strata painting services?
Offers a fresh new look
No one wants to return home to a building that's had a buildup of grime and graffiti over the years. That's right, a building people live in should be pleasing to the eye and welcoming. With the right colour schemes and proper painting, even older buildings can look fresh and inviting. 
The paint job last a long time
There is more than just paint slapped onto a strata building before the job is declared finished. Buildings suffer from extended wear and tear more than a typical house thanks to graffiti, UV, rain, wind, etc. So extensive care is taken to clean, refurbish and protect them for the future. 
Improves the value of the apartments
Not only do professionally painted strata complexes offer a nicer home to come to, but they can also help drive up the value. Those wanting to rent or even sell their apartment know that how the building looks will play a major part in the pricing. There is only so much a property owner can do to the interior, and if the outside doesn't match the quality, it will impact the price. 
Some things to keep in mind 
A fresh new lick of paint for a building is a great way to improve its value and offing a more pleasing home for the owners. There are some things to keep in mind though, as Strata scheme buildings require a lot of involvement and planning.
Everyone needs to be on board
Strata complexes aren't owned by a single individual, but instead, run like a democracy. One person can't make all the calls, just because they want the building a certain colour, doesn't mean it will be that colour. All must agree on how to move forward with anything relating to the shared common property. Don't expect this to be a quick process, as many different factors and issues might be raised when it comes to a new paint job. 
Is the building older?
If the building is old there are some concerns and things to bring up, safety being the main one. Construction regulations and rules continuously change and evolve over the years, and a building built in the 90s isn't going to have the same standards as today. It's important to check up on any ongoing maintenance work. This includes asbestos and lead removal, and structural work. This is a matter of ensuring the site is as safe as possible before work commences. Painting services will go through it with everyone and point out any issues and concerns they may have. 
Consider choosing us for your strata project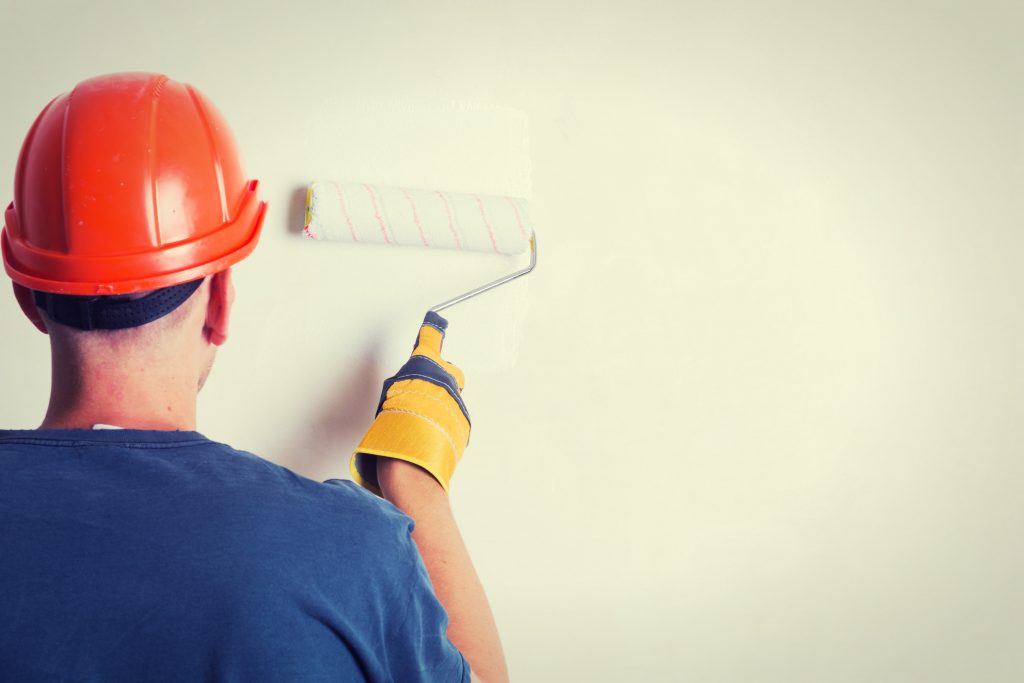 You may remember the importance of hiring expert and professional painters, well you found them. It's us at Elite Painting! We have been in the business for over 15 amazing years and leaving each of our strata clients happy and satisfied.
Elite Painting pride itself in providing the highest quality painting work available in Australia within a reasonable amount of time. Our painters are highly skilled and trained for the job, and will ensure there are little to no disturbances to anyone living within the building. 
Book us in for all residential, commercial and strata painting needs via phone or email. If you need help deciding on some colours, check out this blog here, or get in touch with our colour experts today!
GET A QUOTE